Exhibits & Displays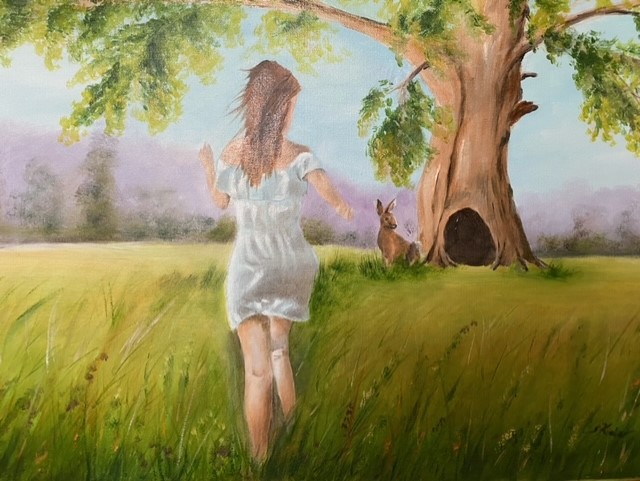 Niles Artisan Guild | Alice in Wonderland
June 1-June 30 | Franklin Gallery, Third Floor
Enjoy art celebrating Alice in Wonderland featuring artists from the Niles Artisan Guild. Featured artists include Heidi Hollay, Patricia Cobo, Barbara Morjal, Peter Morjal, Stanislaw Keilar, Pamela Yokoyama, Marlene Hutton, Stella Reeves, Amber Martin, and Cathy Tomaszewski.
The Niles Artisan Guild is a Non-For-Profit Organization with a mission to enrich the Village of Niles with art from local artists and provide the Village of Niles Arts and Cultural experiences. For more information, including membership and participating artists, visit: nilesartisanguild.org
Special Event
Join artists and community members at the Alice in Wonderland art reception Thursday, June 1, 6-7:30 p.m. Light refreshments and Alice in Wonderland treats will be served.
Interested in Displaying Your Artwork?
Artists interested in exhibiting their artwork in the Library's Third Floor Franklin Gallery should contact Victoria Luz by phone at 847-663-1234 or by email at vluz@nileslibrary.org.