We Stand Against Racism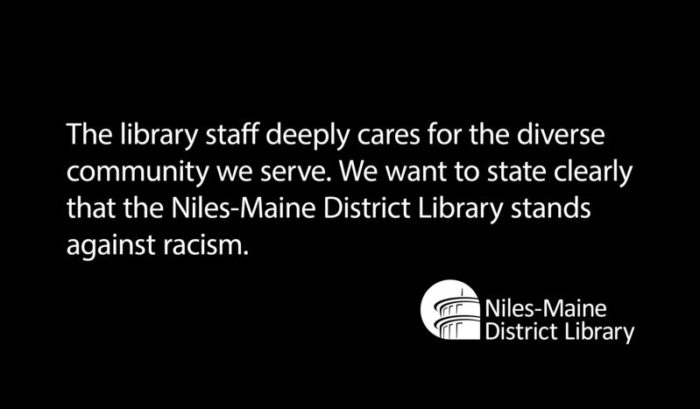 A Message from the Executive Director
Sorrow. Anger. Worry. These are feelings all of us have experienced over the past few weeks following the horrifying and tragic death of George Floyd in Minneapolis and the ensuing response. The complicated situation makes it hard to know what the "right" thing to say is.
But as a library staff that deeply cares for the diverse community we serve, we want to state clearly that the Niles-Maine District Library stands against racism. We pledge to continue to help people see and understand different perspectives. We pledge to work on ourselves and our own shortcomings in being antiracist.
As children's librarian Cate puts it, "We are committed to serving our diverse community with compassion and a deep concern for human dignity."
We remain with another feeling—hope.
Susan Dove Lempke
Executive Director