Your Library, at Home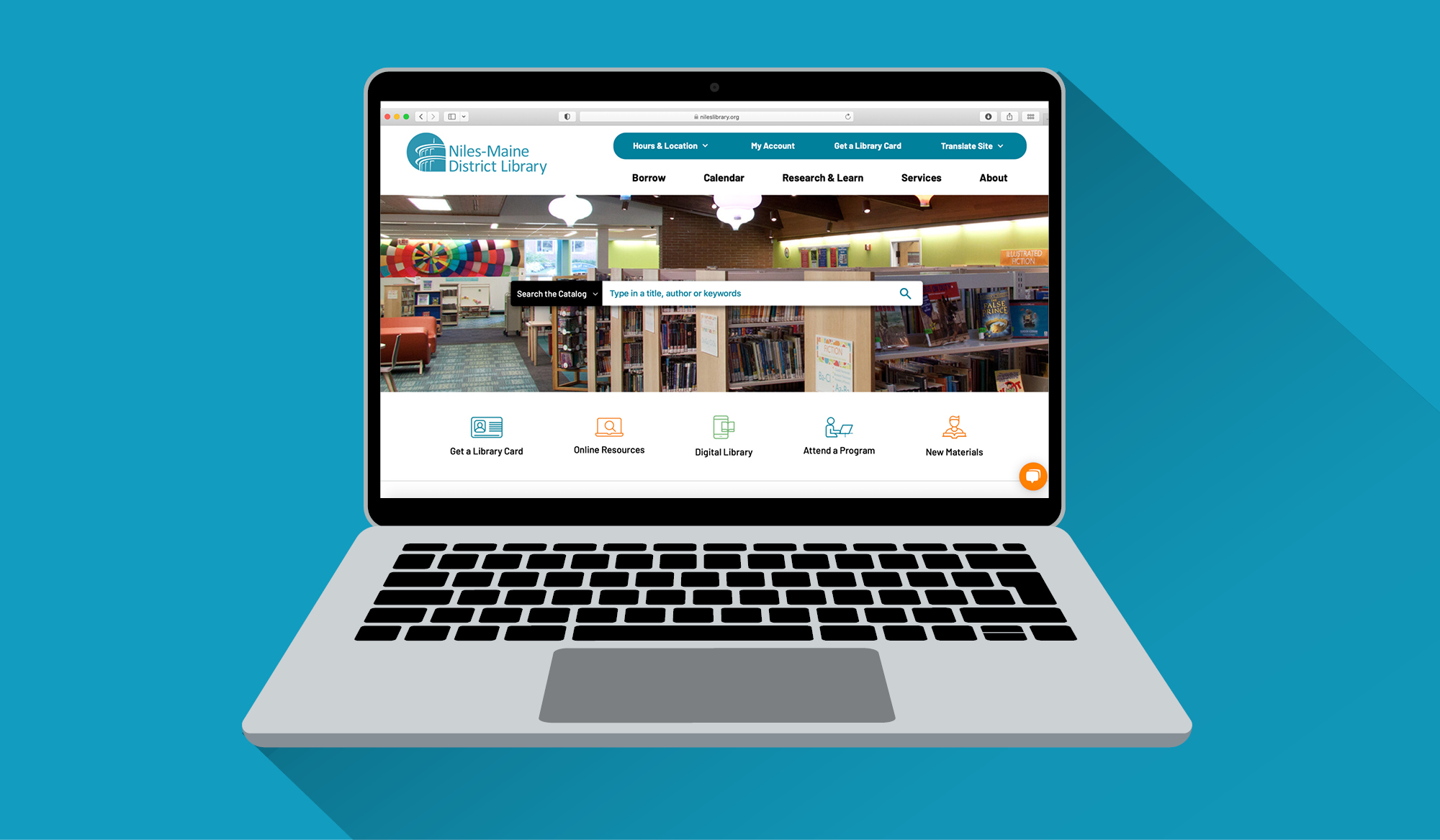 Niles-Maine library cardholders rejoice!
Since the Library is closed Thursday, December 22 through Monday, December 26, 2022 and Friday, December 30, 2022 through Monday, January 2, 2023, this is the perfect time to whip out your card and enjoy the Library from the comfort of your own home.
Fall Into a Book (an eBook, That Is!)
Read classics, New York Times bestsellers, children's books, and more while snuggled up on your couch or traveling to your holiday destination with your library card.
Access ebooks and audiobooks with hoopla and OverDrive/Libby while finding storybooks for the kids at TumbleBookLibrary.
Stay Up to Date
Read what's happening in local and international news with PressReader and NewsBank or find the newest edition of your favorite magazine with OverDrive/Libby or Flipster.
On the hunt for a new appliance or vehicle? Get the information you need by utilizing Consumer Reports.
Entertainment for the Whole Family
The holidays are a great way to spend quality time with family friends.
Lucky for Niles-Maine cardholders, hoopla, Kanopy, and Kanopy Kids offer hundreds of movies and T.V. shows for the whole family. Hoopla also offers albums to play in the background during dinner or blasting at full volume for a fun dance party at home. Stream hoopla and Kanopy on your phone, tablet, computer, or smart T.V.
Learn Something New
Step away from the noise of the holidays and settle down to learn a new task.
Get crafty with CreativeBug, a fun platform to learn all kinds of interesting projects like sewing, painting, paper crafting, and more. If crafts are not your thing, head over to LinkedIn Learning to gain knowledge in fields like business, marketing, management, and more. You can even try out Mango Languages to pick up a few phrases and sayings for your next international vacation.
The holidays are a busy time for us all and our hope is that you use your Niles-Maine library card for some relaxation, entertainment, and fun! Happy Holidays!
Note: Most resources require a Niles-Maine library card to access and some require a password. If you have forgotten your password, please go to My Account here. Once at the account sign in page, click "Forgot your password" to reset your password. Resetting your password takes only a few minutes and then your card is up and running again.