Niles-Maine District Library Wins Top Workplaces Award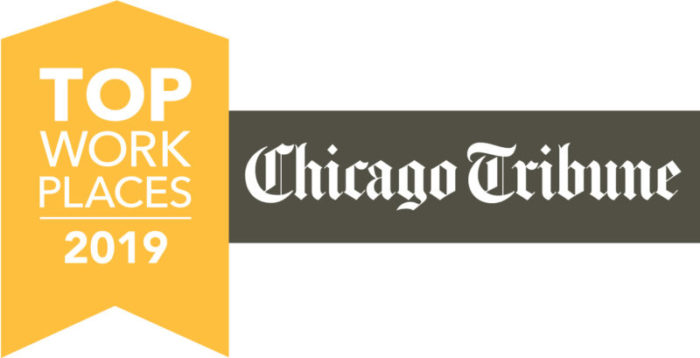 Niles-Maine District Library has been awarded a Top Workplaces 2019 honor for the first time by The Chicago Tribune. The Library is one of two libraries recognized on the list of 150 companies and organizations in the Chicago region.
 "One of the staff members nominated us for the award, and I'm thrilled that the staff responded so positively," said Executive Director, Susan Dove Lempke. "We may not have high salaries like some of the other winners, but the Library is a great environment and we feel valued by our community for the work that we share."
Chicago Top Workplaces winners are recognized solely on anonymous surveys about the workplace completed by their employees. Seventy-five of the one hundred and four library staff members completed the survey. The survey was administered by research firm Energage, a leading provider of technology-based employee engagement. The survey measures several aspects of workplace culture, including alignment, execution, and connection, just to name a few.
"The Top Workplaces award is about much more than recognition and celebration," said Eric Rubino, CEO of Energage. "Our research also shows that these organizations achieve higher referral rates, lower employee turnover, and double the employee engagement levels. It just goes to show that being intentional about culture delivers bottom-line results."
If you're interested in joining the Niles-Maine District Library team, click here for current openings.